Cylinder boring machines
Here you will find an overview of all our Comec cylinder boring machines
Contact

Import and Global Export of Comec machines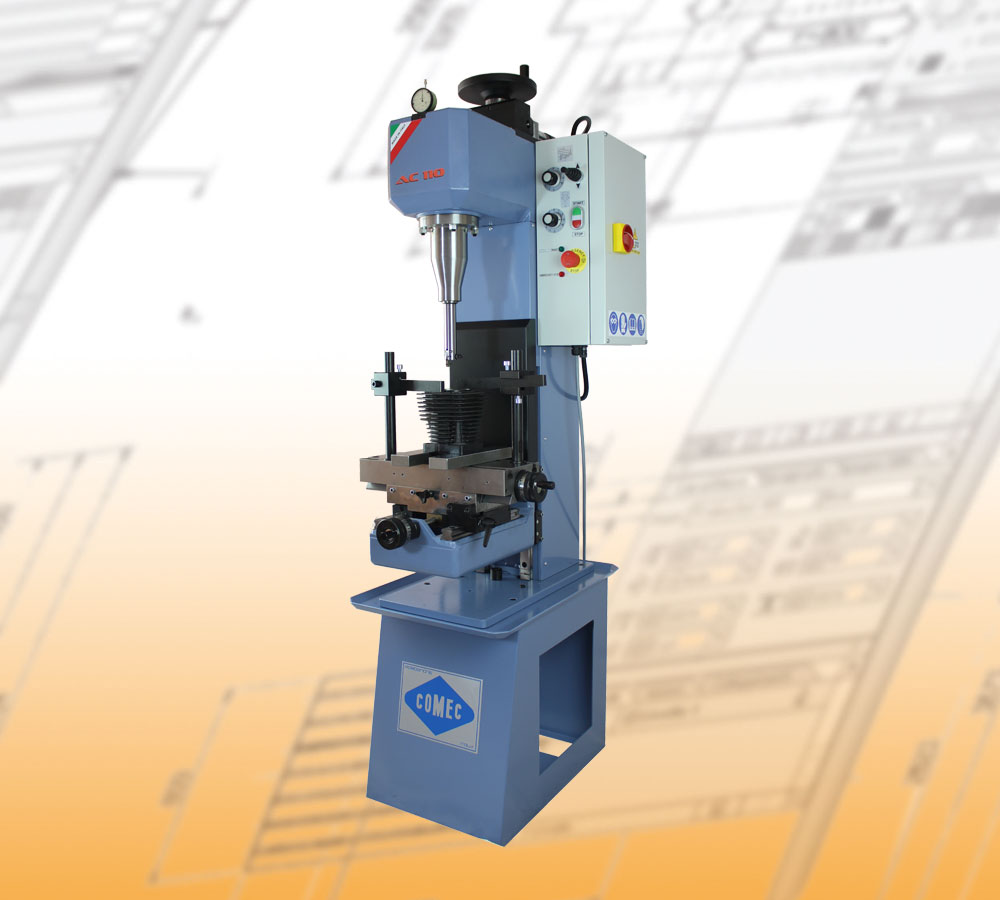 The Comec AC110 Cylinder boring machine is used for a quick and efficient reboring of small engine blocks.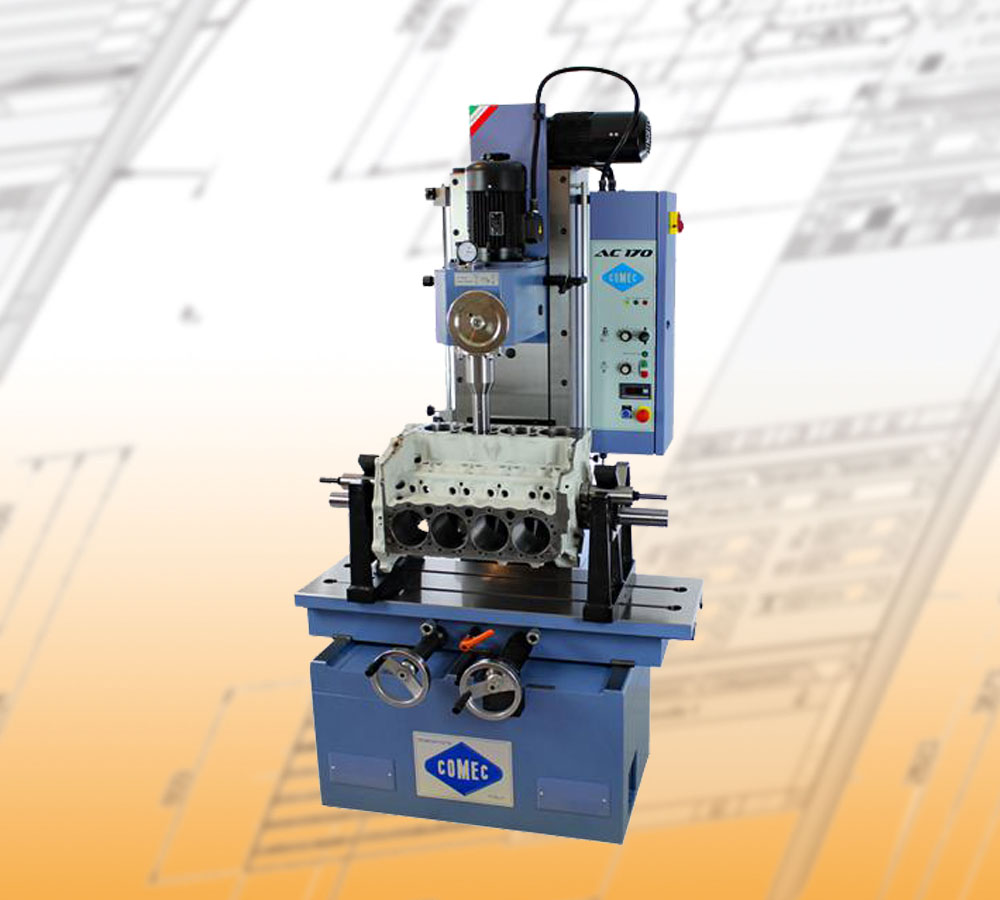 The AC170 boring machine has been manufactured to recondition cylinder blocks of motor cars and trucks.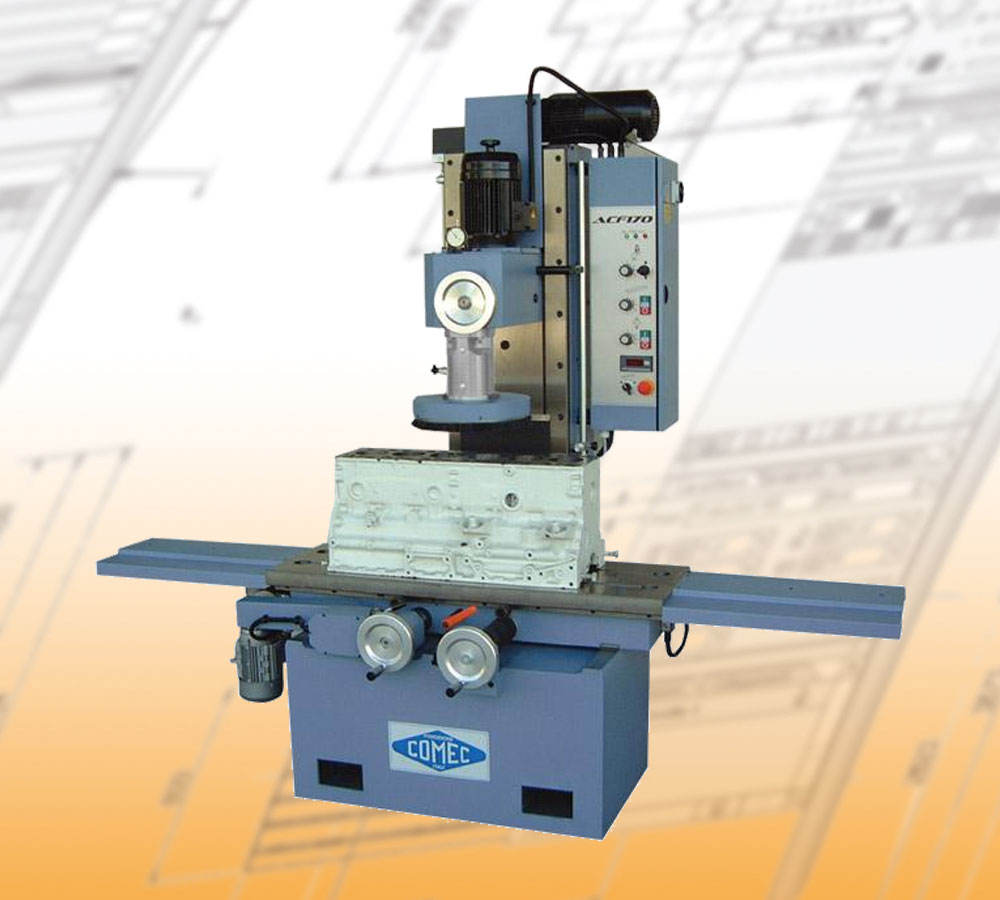 The ACF170 cylinder boring/resurfacing machine includes boring and resurfacing – in one single machine.
The Comec AC200 boring machine is used for the recondition cylinder blocks of motor cars and trucks.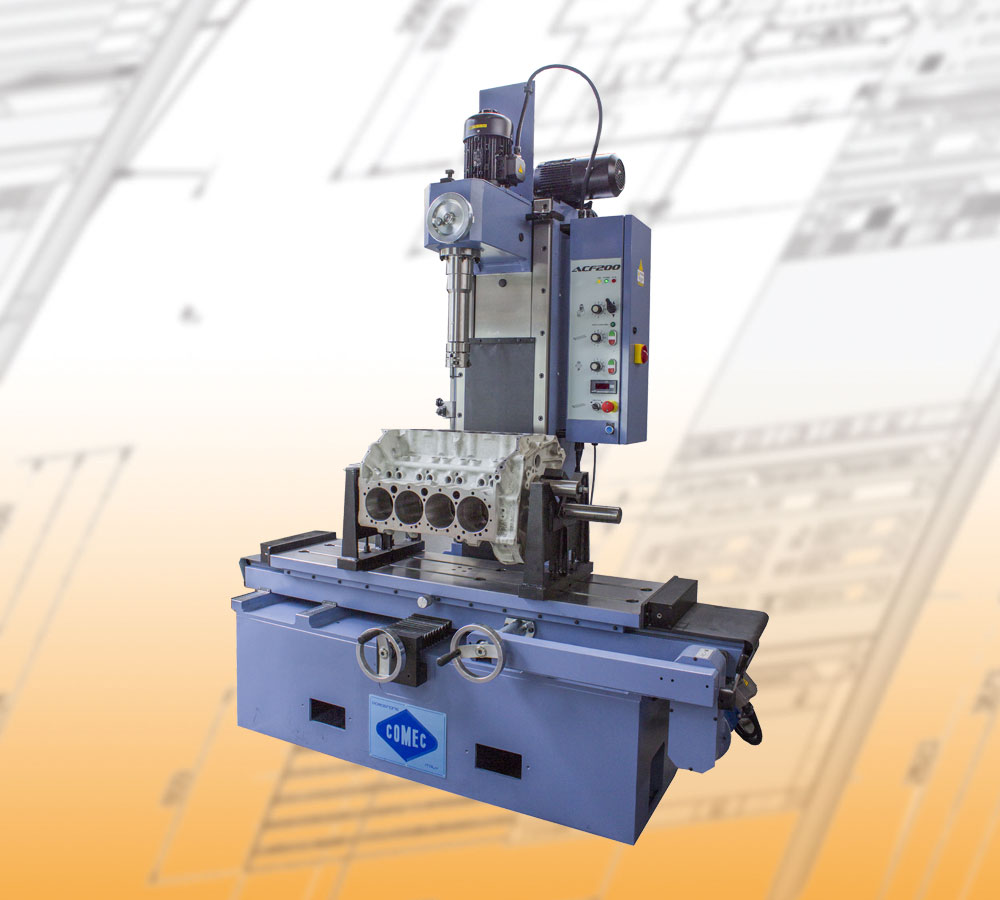 The ACF200 includes both main reconditioning operations of boring and resurfacing – in one single machine.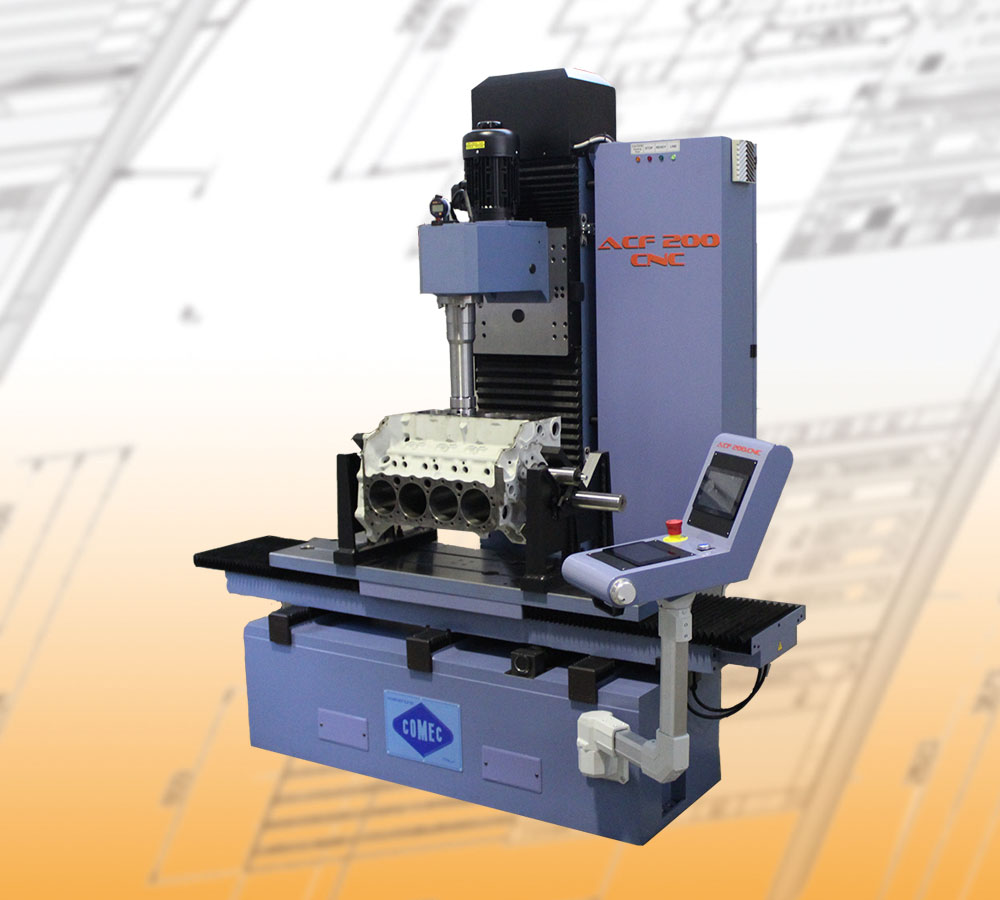 The Comec ACF200CNC boring machine combines boring and smoothing, in a single CNC controlled machine.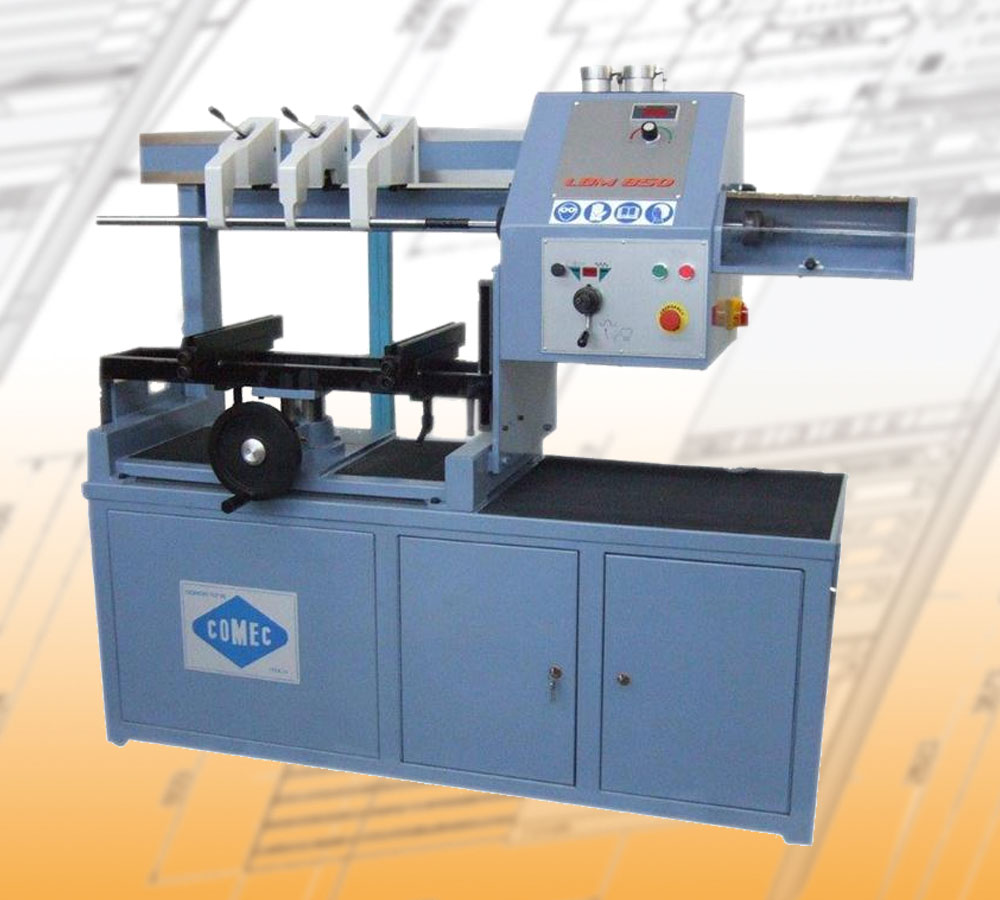 The LBM850 Line Boring Machine allows the reconditioning of housing holes either of camshaft cylinder heads and crankshaft blocks

Comec boring machines are known throughout the world as the most reliable, robust and accurate boring machines available.
Read more...
The boring of cylinders in combustion engines can sometimes be necessary because the cylinders are no longer precisely round or because the cylinder wall of one or more cylinders is damaged.
In addition, it is also possible for tuning purposes to make the engine capacity of the engine larger so that a greater engine power can be obtained.
Like no other, Comec knows what it takes to completely overhaul an engine. We have developed a wide range of machines for this, including a larger CNC machine.
For example, the AC110 boring machine is for drilling up the smaller engines, while the ACF200 CNC can handle the larger and heavy V8 engine blocks from trucks. And also fully CNC controlled.
All our machines offer a high structural rigidity, due to a robust, heavy and sturdy construction, so that a extremely accurate finishing is assured.
Accuracies up to 0.01 mm are very realistic.
We can help you find the right machine for every engine overhauling application, because the machines are produced at the Comec Machines factory in Italy.
Of course we also help you with the Comec consumer parts for our boring machines.
Because we find personal contact with our customers very important, we also communicate about improvements to our machines. This is very important to us, because this way we can continue to perform our leading role in the market.
Please contact us!
Our cylinder boring specialists are ready for you with a lot of experience!