Comec VPT130

pressure tester for cylinder heads and blocks
The VPT130 is a tester tank allowing to easily and precisely detect any failure and wear on cylinder heads and blocks through their immersion in hot water.
Comec VPT130 Pressure tester
The tank and cover of the Comec VPT130 Pressure tester is made of stainless steel.
Its tank is perfectly insulated to keep the warmth inside.
Two powerful independent heating elements ensure gradual heating of the water.
The equal heating is controlled by an automatic timer and the electric consumptions can be reduced with the built-in heating program.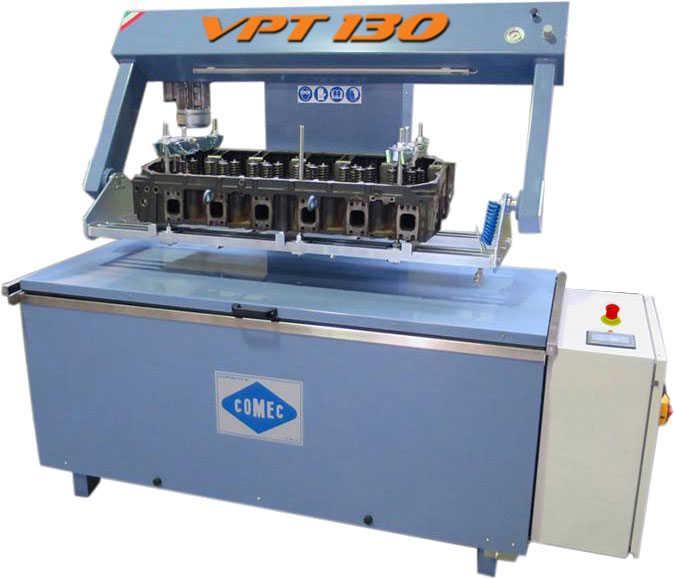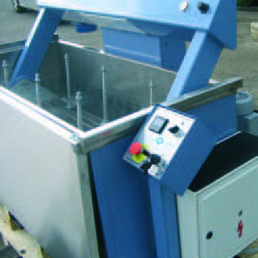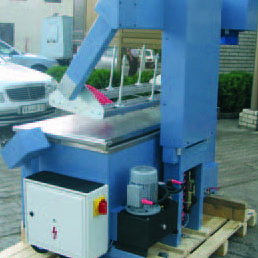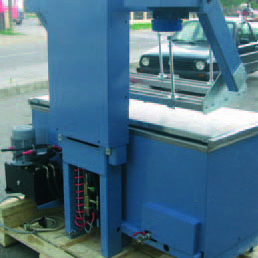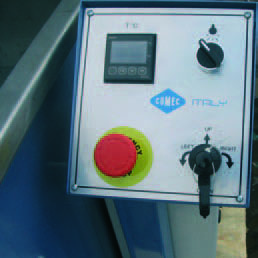 Comec VPT130 Specifications
| | |
| --- | --- |
| Maximum cylinder head capacity | 1200x350x300 mm |
| Tank capacity | 490 l |
| Maximum cradle travel | 550 mm |
| Heating elements | 2 x 4,5 kW |
| Adjustable work temperature | 30 - 90° C |
| Cradle rotation speed | 4 rpm |
| Cradle up-down speed | 60 mm/sec |
| Hydraulic station motor | 0,75 kW |
| Cradle gearmotor | 0,25 kW |
| Dimensions (LxWxH) | 1800x1050x1700 mm |
| Weight | 400 Kg |
Flat cylinder head support parallels
Adjustable support parallels for wedge-shaped cylinder heads
Fixing crossbeams of Plexiglas plate with plates
L=380 mm fixing tension rod with nuts and washers
500x250x30 mm Plexiglas plate
800x250x30 mm Plexiglas plate
500x500x8 mm Rubber sheet
500x500x3 mm Rubber sheet
Side-locking plate with quick-release coupling
Instruction manual