Comec Cylinder head machines
Here you will find an overview of all our Comec Cylinder head machines
Contact

Comec
Cylinder head

machines
Import and Global Export of Comec machines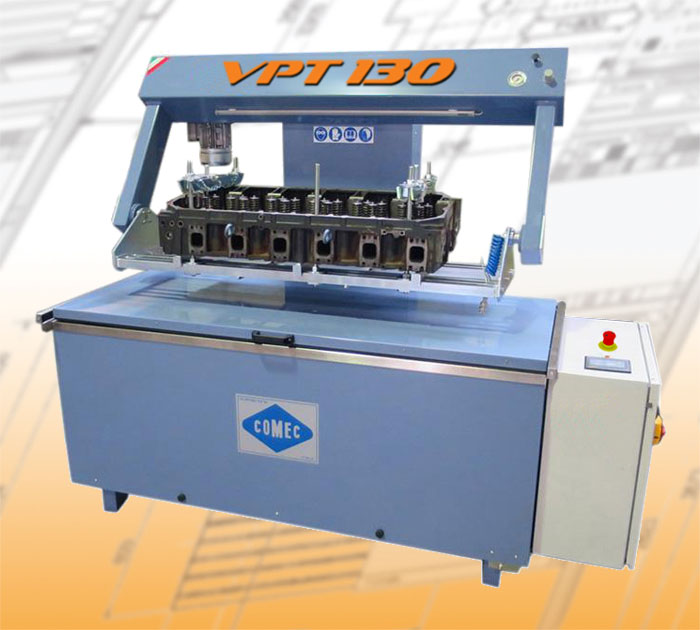 VPT130 Pressure tester is used for checking for leaks on cylinder heads and blocks.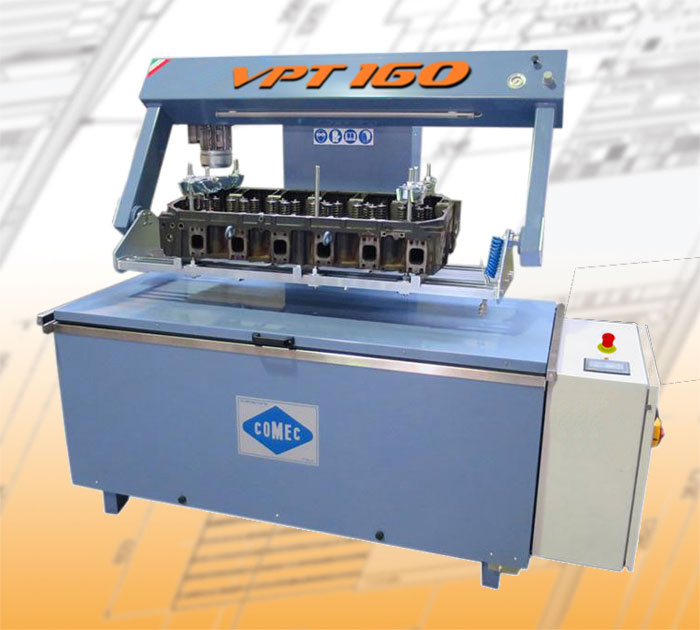 VPT160 Pressure tester is used for checking for leaks on cylinder heads and blocks.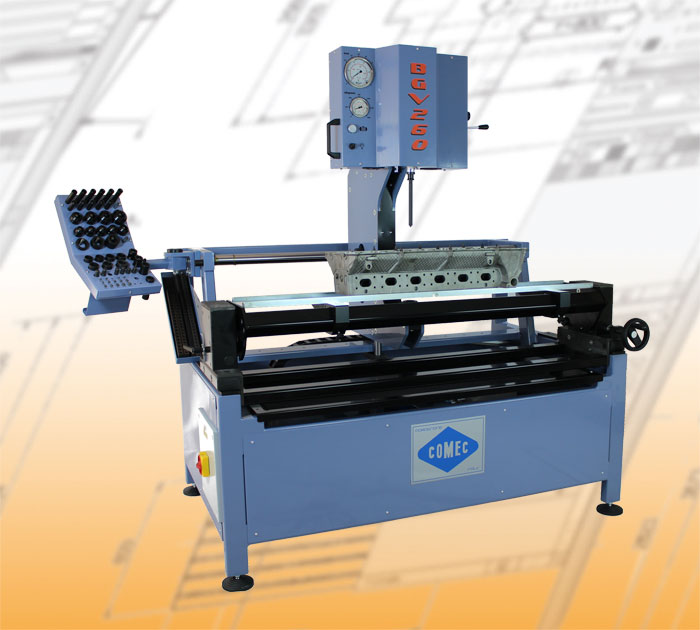 BGV260 for quick and precise valve guide replacement operations on cylinder heads.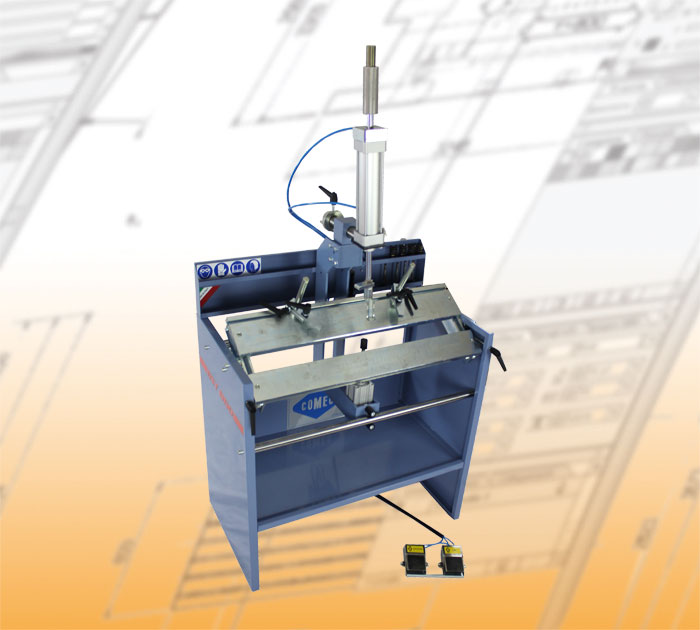 BST860 for operations on cylinder heads as disassembling, reassembling and all-around control.

Comec
Cylinder head

machines
Comec cylinder head machines are known throughout the world as the most reliable, robust and accurate cylinder head machines available.
Read more..
We have 2 test tanks that can easily and accurately detect possible malfunctions and wear on cylinder heads and engine blocks by immersing them in hot water. These machines have a tank capacity of 490 or 590 liters, so that both the smaller and also the larger cylinder heads can be checked.
We also supply the required accessories for this, such as the required rubber seals in various sizes and thicknesses.
In addition, Comec also makes machines for quickly and accurately replacing valve guides in cylinder heads. Cylinder heads of small engines, but also of large industrial diesel engines can be processed with this. The machine is equipped with clear LED lighting. Moreover, the tool panel is very handy and makes the machine very complete.
For working on cylinder heads, we have developed an ideal machine that makes various operations possible and makes assembling and dismantling valves a piece of cake.
All our machines offer a high structural rigidity, a robust, heavy and sturdy construction, so an extremely accurate finishing is assured.
Accuracies up to 0.01 mm are very realistic.
We can help you find the right machine for every engine overhauling application, because the machines are produced at the Comec Machinery factory in Italy.
Or course we also help you with the Comec consumer parts for our machines.
Because we find personal contact with our customers very important, we also communicate about improvements to our machines. This is very important to us, because this way we can continue to perform our leading role in the market.
Please contact us!
Our specialists are ready for you with a lot of experience!