Comec Seat and guide machines
Here you will find an overview of all our Comec valve grinders and seat and guide machines
Contact

Comec
Valve grinders & Seat and guide 

machines
Import and Global Export of Comec machines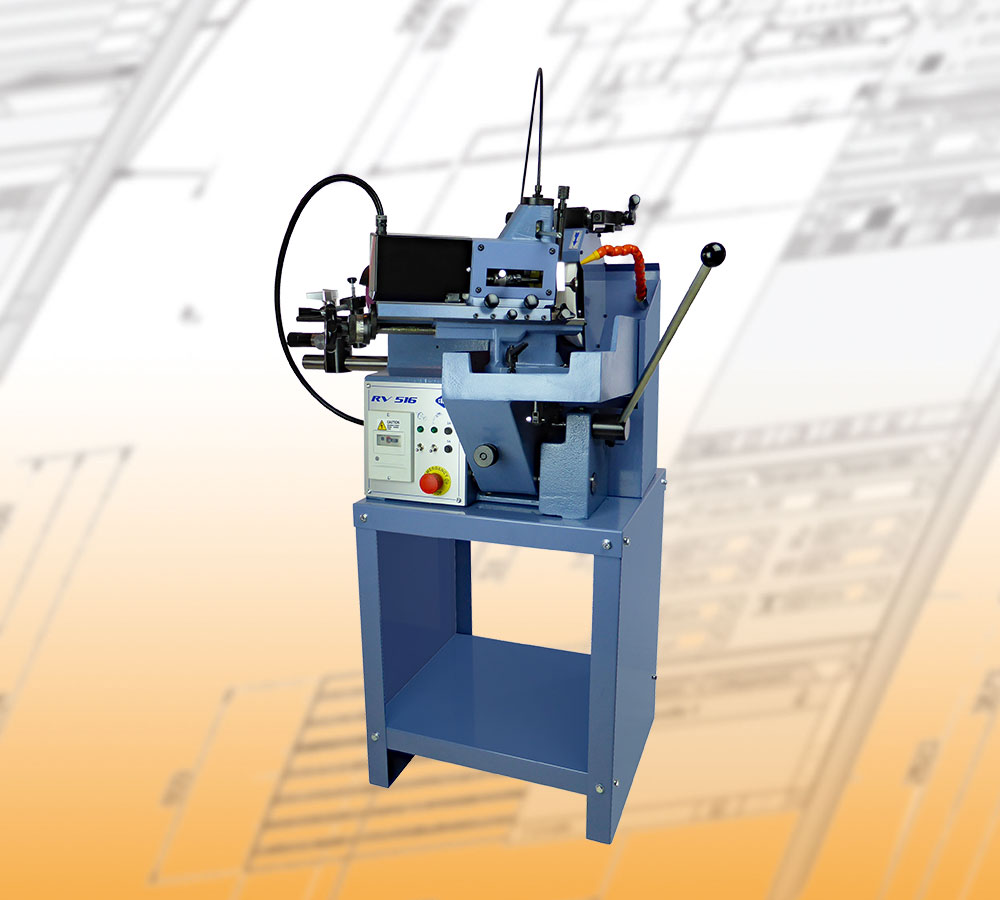 The RV516 is among the fastest and accurate valve grinding machines available on the market.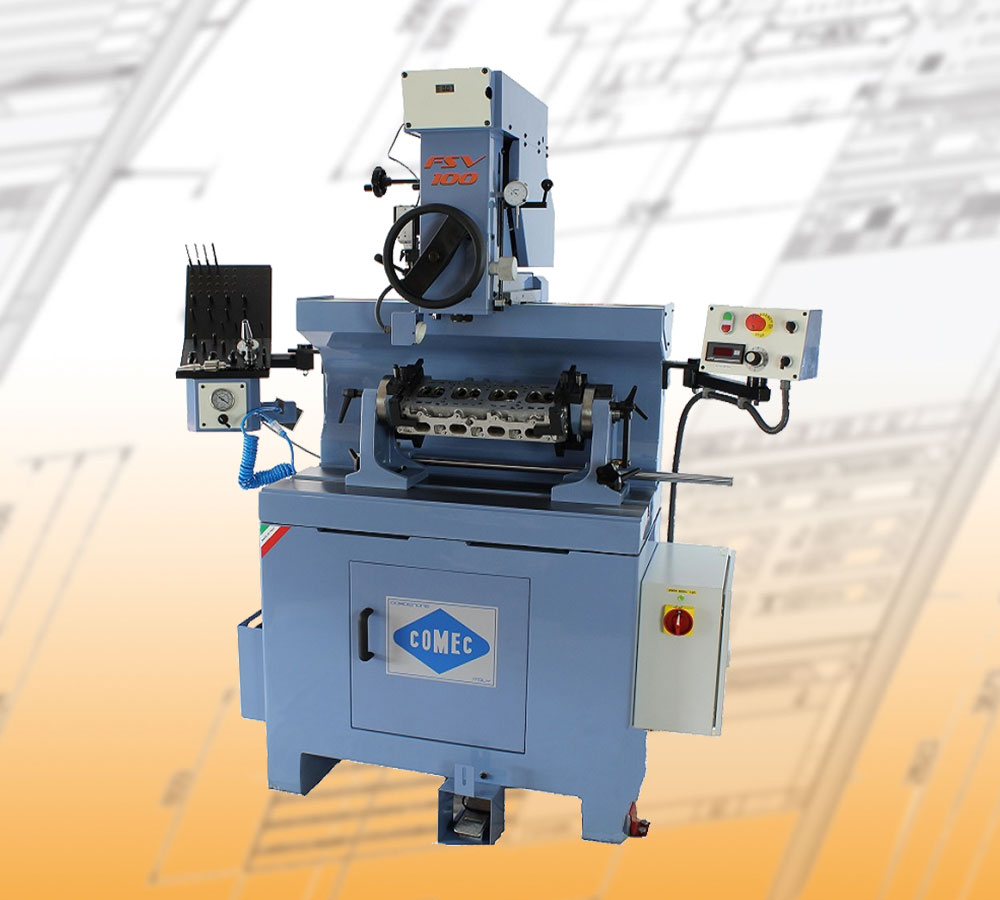 The FSV100 is a boring machine for valve seats of motorcycle cars and commercial vehicles.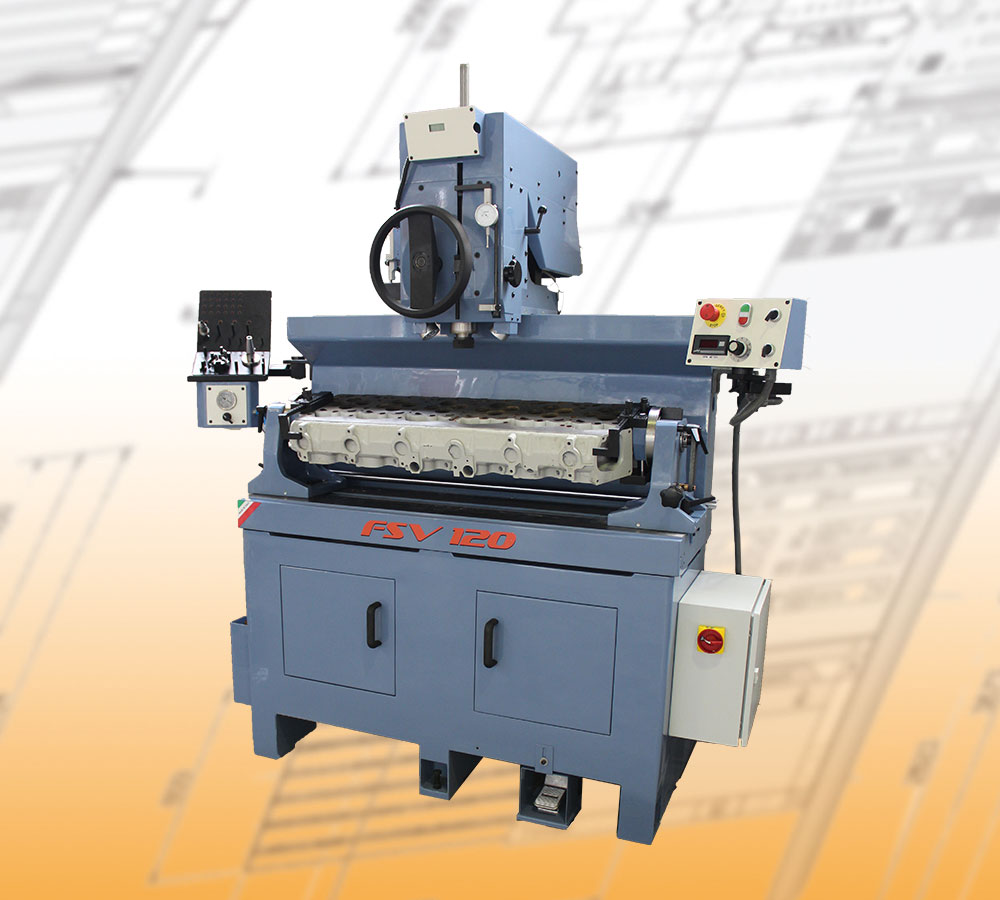 The FSV120 is a heavy duty boring machine for valve seats trucks engines that ensures perfect results.

Comec
Valve working 

machines
Comec valve machines are known throughout the world as the most reliable, robust and accurate valve working machines available.
Read more...
Comec is a manufacturer of very popular machines. A good example of this is the RV516 valve grinder. This is also the fastest and most accurate valve grinder available on the market.
We also produce seat and guide machines to complete the head segment. These machines are a must for every engine overhaul company who want to adjust or change valve seats themselves. The valve guides can also be cleared to the exact and correct format.
The fixed pilot, in combination with the tool head on a spherical adapter, guarantees fast and correct alignment and centering. Thanks to the fast front wheel and the fine micrometric adjustment knob, these ensure a perfect tool speed.
Tool vibrations are prevented by the rigid structure of the 360 ​​° rotating anchor. This results in a high-quality finish. Fitting and fixing the cylinder head can be very simple and quick. The adjustment is made by the hand wheel with micrometric adjustment and digital readout.
Various handy accessories, such as the vacuum tester, a bright LED machine lamp, tool holder and the storage drawer are standard features.
All our machines offer a high structural rigidity, a robust, heavy and sturdy construction, so an extremely accurate finishing is assured. Accuracies up to 0.01 mm are very realistic.
We can help you find the right machine for every engine overhauling application, because the machines are produced at the Comec Machinery factory in Italy.
Or course we also help you with the Comec consumer parts for our machines.
Because we find personal contact with our customers very important, we also communicate about improvements to our machines. This is very important to us, because this way we can continue to perform our leading role in the market.
Please contact us!
Our specialists are ready for you with a lot of experience!